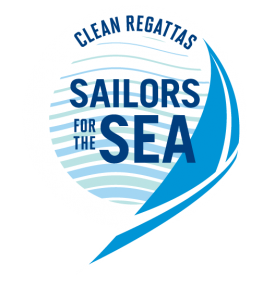 We are proud to announce that PRSA has joined the race to restore ocean and waterway health with the Sailors for the Sea Clean Regattas Program.  Protecting our local waters, including the Potomac River, is very important to us.  We ask for your help in this effort at PRSA regattas and whenever you are at Washington Sailing Marina (or anywhere else, for that matter!).  The ocean, lakes, and rivers of our planet are in crisis with plastic pollution, oil spills, and marine debris threatening marine wildlife and human health.  In particular, we ask for your help on the following items:
Ensure that recycling and trash is separated properly before disposing of waste.

Use reusable rather than single-use water bottles.

Consider a water-only washdown for your boat following the event.
We will use this page to share news and items of interest regarding environmental sustainability and to post information on our clean regatta certifications.  If you have any questions or suggestions regarding the PRSA Sustainability Initiative, please feel free to email our Sustainability Committee Chair, Angela Darrah.
Clean Regatta Certifications